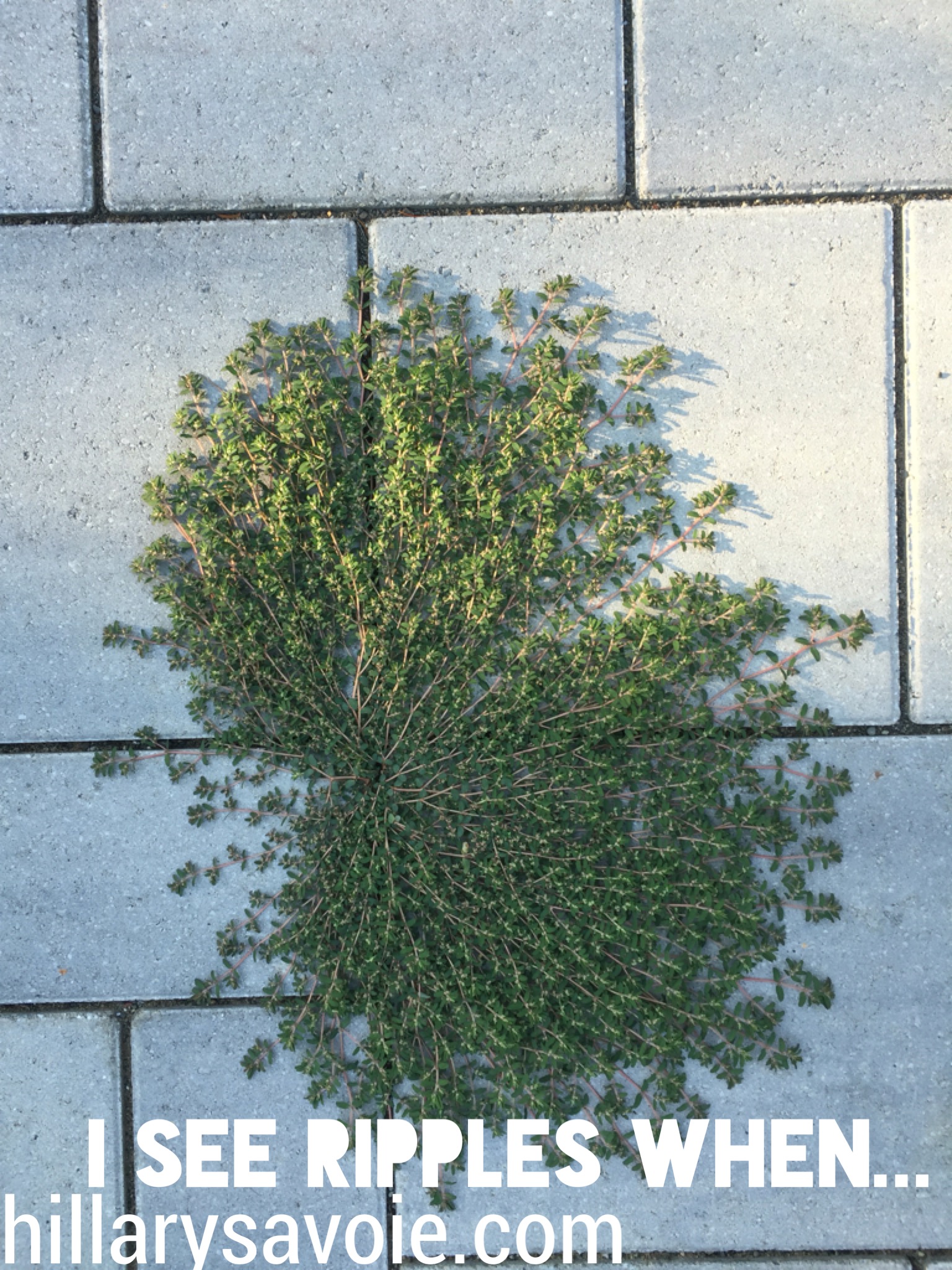 I never thought I was a writer. And yet, here I am. This week I published words that terrified me…terrified and thrilled me.
I've never felt as much or as little of a writer as I do right now, typing these words.
***
When I was 15 my history teacher and met to review a draft of an essay I wrote about Christopher Columbus. "Hillary," he said, "whenever I sit down to read one of your essays I have to take a deep breath before I dive in. I know I'll have to open my mind."
I knew then that there were ways my words could change the way a person thought…if I set those words down on paper I could make something be that wasn't before.
***
Six years ago, pregnant with my daughter Esmé, I worked on my dissertation most days in a Panera partway between school and home. I'd sit for hours pounding out words on my keyboard, thinking about radio and public memory—about the stories we tell ourselves. As I grew my work there, my belly grew as well.
At Panera I made a friend. He worked most days I was there, clearing my plate when I finished my morning bagel. His words slippery and, at times, difficult to decipher, one arm clutched to his side, a kind smile that never failed to make me smile. One day, after months of knowing him, he told me about the car accident that injured his brain when he was a child.
As he spoke to me, for some reason, I thought of the child I was carrying. I could not have known that my own daughter's words would, six years later, still escape me, that her own limbs would struggle to serve her wishes.
That her smile would rule a room.
***
When I was seven my grandfather tried to convince me to write a book. I'd tell him stories about the fairies that lived in the woods near my house. He'd tell me to write them down. He said, if I did, he would call his publisher.
He'd say that, of course, when he was only a bit manic. This was the most fun…when he was spinning, and spinning, threads of delight, but not so far down the line of excitement that he was weaving his own tall tales.
He was the only grownup I knew where the line between truth and fiction was beyond comprehension.
Thrilling and terrifying. Terrifying and thrilling.
My grandmother helped me staple the pages together on my book—printer paper, folded and cut, carefully lettered words, crayon drawings. I carried it down the darkened hall, following the far dim light from Grandpa's desk, his profile illuminated as he bent over his word processor.
I worried he was the other Grandpa now. But, my Grandmother nudged me forward.
"Grandpa?" I held out my work eagerly.
"Not now, Hillee. I'm working."
Grandma shuffled me back into the brightness of the kitchen.
Later she would pull the book out of the trash, flatten the pages I crumpled.
I would find it, years after she was gone, tucked in one of her photo albums.
***
I cannot claim to have been particularly sensitive to disability before having my daughter. I never thought about how a car could come along, crashing through a life, leaving everything different in its wake. I never thought about how the genes in the cells forming a baby might replicate errors over and over and over in every cell in her body, the effects of which would still consume most every thought in my head many days for the first years of her life.
It never occurred to me that there would come a time that I would be using my words to write obsessively about disability—about my daughter's disability.
It also never occurred to me that speaking for my daughter would consume so much of my voice. I would find myself struggling to find my footing to speak with authority about the other things that matter to me.
And yet I found myself struggling with the decision to write about the sexual assault of my former classmate—someone I knew at the time I was writing angry essays about Christopher Columbus. As I placed my words on the page for the second time in two weeks, searching for the way to describe our former school's actions at the time of the assault and now, my voice broke apart. Splintering and reforming around the idea: It is our obligation to believe women about their assaults.
It is our obligation to care for others.
It is our obligation to tell their stories.
It is our obligation to check power, to speak up.
It is my obligation to loan my voice to my friend. As I loaned it to Esmé.
Perhaps someday I'll understand the edges of my voice.
***
In the days after Esmé was born—while I walked around the hospital in a daze, trying to make sense of the fragile baby waiting for me in the Neonatal Intensive Care Unit—I began to understand that becoming a mother was not going to be at all what I imagined. When other new moms were propped up in hospital beds, clutching their new joys, welcoming visitors bearing flowers and kind words, doling out hand sanitizer like the first person who ever heard of a germ…instead, still sore and swollen and bleeding, I wincingly cared for myself in the dirty public restrooms in the hospital. I caught the pitying glances of my loved ones and strangers alike.
One morning, as I waited for whatever hot breakfast was on offer in the hospital cafeteria, I watched as a man worked behind the counter. He struggled to understand the orders, his voice hesitant, words truncated and stuttering, he kept glancing toward the supervisor for help. Eyes nervous and kind, a tentative smile on his lips, he asked me my order. I had to say it three times before he understood—I smiled each time and his own smile grew.
As I stepped back to wait, I heard two grown men in suits snickering: how hard is it, we're going to be late, and so on. The man behind the counter knew of course. He couldn't hear them…but their posture said it all.
I saw my own daughter's three-day-old face in front of me. I imagined her on the other side of the counter. My eyes welled up.
My words escaped me.
***
I never thought I was a writer. But I always wrote.
I always wrote.
I thought I wanted to be an artist—an architect. Yet my black sketchbooks were filled with words. Some sketches too, of course. But my brain danced with words. If I didn't put them down on paper my head would ache with need.
In high school I gave my words to my English teacher, telling her, "I'm not a writer, but I write."
"Hillary," she said, "you are a writer. You're a poet."
"No…I just like it," I said.
***
Today I saw my friend at Panera. I don't visit as often as I used to, so although we smile at each other every time, he doesn't stay to talk to me like he used to. I'd been afraid my friend had forgotten me. Today, he caught my eye as I sat down, "Hi, Hillary," he said. I replied, "Wow, you have such a good memory for names!" He smiled his kind smile at me and replied, "You aren't here much now. Last time I couldn't remember. So I went home and sat down and thought about it, until I remembered…Hillary!"
Sometime I feel like I've forgotten too.
Sometimes I have to sit down and think about it until I remember who I am as well.
This has been a Finish the Sentence Friday post. This week's sentence is "This summer…"
Host: Kristi from Finding Ninee