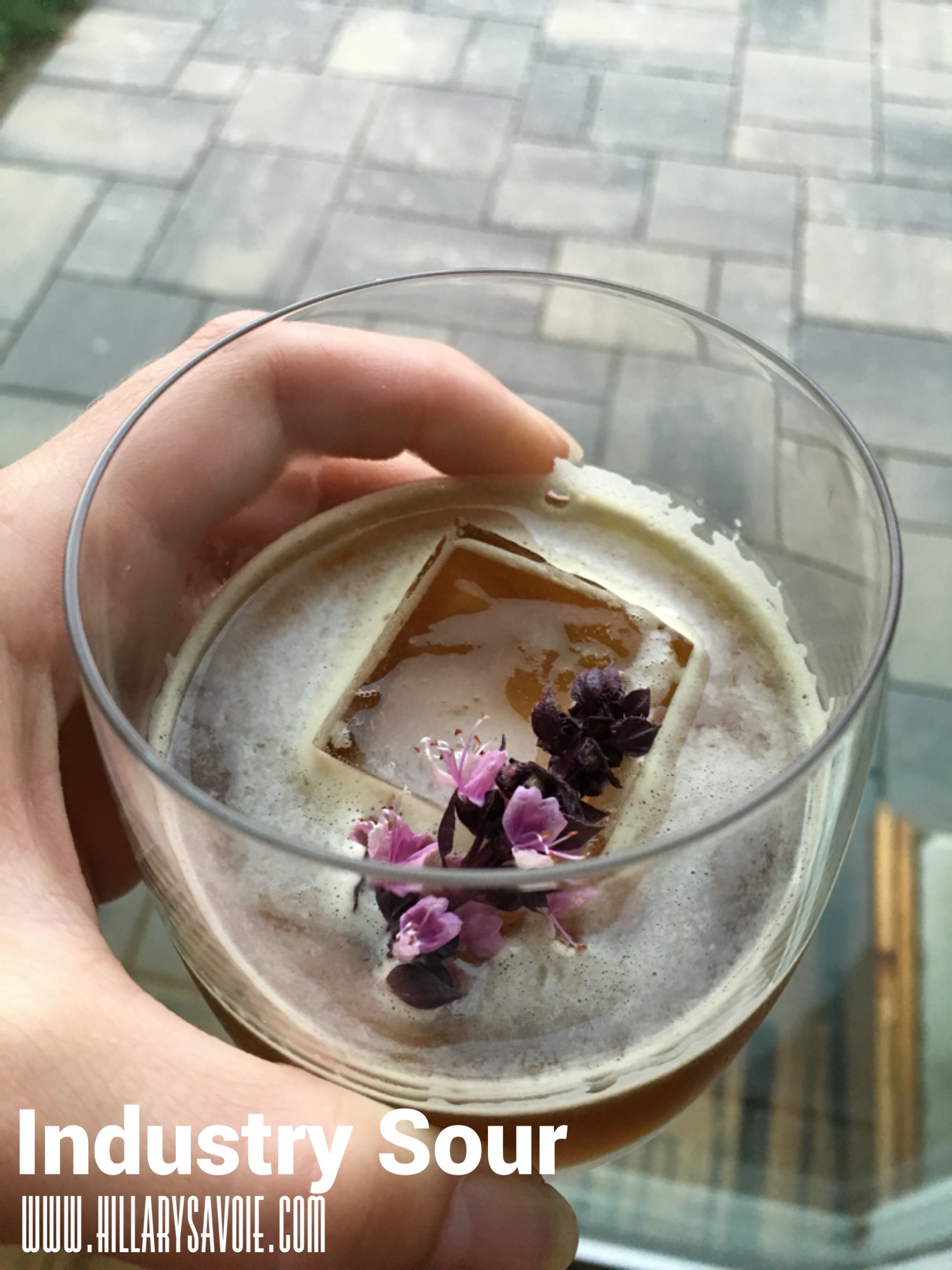 I haven't written here about cocktails in awhile, which is a real pity, considering how much I enjoy writing about cocktails. But don't you worry, just because I haven't been writing about cocktails lately doesn't mean that I haven't been studying up, expanding my palate (and my home bar).
Since my last booze-inspired post, I have visited a spectacular distillery in Northeastern New Brunswick, Canada, making some of the best gin in the world, Gin Thuya. Enjoyed a beautiful bottle of Aquavit transported home from Norway by André. I drank absinthe and other delights in Paris (Oh, did I not tell you I went to Paris? Sorry, this is my life now, world-traveling booze-taster). Oh, and I have been enjoying the delights of Fernet Branca, Dolin Suedois, Stregga, and Green Chartreuse.
In fact, it is altogether possible that I have just been having too much fun trying drinks to actually sit down and write about them. Which is totally fine with me, because I got in to thinking about cocktails because I needed a break from thinking, learning, and writing about sick kids. And, so far it is working. Four years ago I couldn't drink more than half a glass of wine without getting tipsy. Two years ago I basically only drank hard cider now and then. One year ago I couldn't order myself a cocktail I'd like in a bar.
Now? Now I enjoy small talking with bartenders about their mixing choices, day-dreaming about buying a copper still, and doing comparative gin tastings like a giant nerd. This is a harmless and delightful break for me from my real life now and then.
Anyway, I thought I might get you all caught up on a few of my favorite new experiments, just for fun.
I like this spicy and sweet drink a whole lot more than I thought I would. There is a lot going on in it, but it is weirdly delightful. It is basically their recipe, using vodka and peach nectar, but I added some basil to add an herbal note to the whole thing. I muddled a 1/2 cleaned thai (grown in our garden) with 1/2 ounce simple syrup and basil. Then I added 1 1/2 ounces of vodka, 2 ounces of peach nectar, shook with ice, and strained into a chilled martini glass.

This one is going to become a new standby for me. I tend to be a big fan of Gin and Tonic, but I do like to mix it up a bit here and there. I love the way the intense herbal flavors of the mint, anise, fennel, juniper, and saffron in the Strega dance with the lemon and tonic. It is easy to make: Shake 1 oz of gin, 3/4 oz of Strega, 1 oz fresh lemon juice, and a dash of lemon bitters with ice. Strain into a glass with ice. Add 1 oz-2oz of tonic to taste and garnish with a lemon peel.
I've been a bit obsessed with this delightful sipping drink made up of equal parts Fernet Branca, Green Chartreuse, lime juice, and simple syrup. I garnished mine with red basil flowers, because why not? It is a wonderful "I'm relaxing in the evening and reading something heady" drink. I spoke about it with a Parisian bartender who asked if he could make me a drink inspired by it. I said "Oui!" What he made added egg white subbed Dolin Suedois for Fernet, Yellow Chartreuse for the green, maple syrup for simple syrup, and had some kind of combo of citrus in place of lime alone. It was, essentially, a perfect drink. All the good strong herbal tones, but lighter and frothy. More drinkable, than sip-able.
As long as we are talking about sip-able cocktails, lets talk about the Last Word. The classic last word is equal parts gin, Green Chartreuse, Maraschino, and lime juice.  It is a delightfully and infinitely variable cocktail. The Fernetaboutit variation subs Fernet for the gin. I made a version that also switched out the Maraschino for elderflower liquor. I shook 3/4 oz each of Fernet Branca, Green Chartreuse, St. Germain, and lime with ice and then served it up in my favorite coupe. It is in the family of the Industry Sour, made for sipping and writing.
When I read this recipe I knew I'd need to try this and soon. It is the perfect cozy fall weather drink. And the nose on it when you breathe in before taking a sip is just really excellent. On the Set the Table Blog version she uses orange and rosemary. Instead I used lemon and lavender. I'd lie and say that it was because I thought it was a better flavor profile, but, honestly? I did it for the same reason behind basically every substitution I make: one part curiosity, one part poor planning, one part "hmm, this is kind of like that, right?" Either way the result was lovely.
To make it, begin by mixing a bit of cinnamon sugar on a plate. Use your citrus to rim the glass and then dip the rim in the cinnamon sugar. Add a few nice ice cubes to the glass. (Pro tip: Do not invert the order of those two steps. You're welcome!) Add 2 oz bourbon, 4 oz apple cider, a bit of lavender, and a squeeze of lemon into a stirring glass with ice. Stir. Strain the drink into your prepared glasses. Garnish with a sprig of lavender and slice of lemon.
I hope you enjoy some of these drinks. Bottoms up!